Hey Y'all!!!
I am so glad you have made it all the way through Module 1!
I hope you are starting to feel more in control of your digital presence and grasping more of the basic concepts surrounding an effective strategy.
Below you will find my FAVORITE tools for managing this beast. Some are paid, and some are free, but each of them are great tools.
I have searched high and low for many years to find the BEST resources available for social media and this list is the result of those efforts.
Enjoy!!
Sendible is AMAZING, I cannot say enough good things about this software. While they position themselves as an app for agencies, I think they are an amazing paid option for individuals as well.
The best thing about this option is that everything is totally customizable and the analytics are so useful, you can make legitimate business decisions based off of the reports.
Add in the automatic posting for all social media INCLUDING Instagram and it is truly the needle in the haystack.
There are many, many free and paid software out there and I have used several at great lengths. This is by far my favorite.
Where do I start with this one???
Plann that REVOLUTIONIZED the Instagram strategizing world. By allowing users to plan their Instagram feeds visually, Plann gives you more control over the asthetics of your account.
Throw in the hashtag planner, strategy too, and competitor analytics and it is the gold medalist in this knock out fight.
While Sendible wins in the autimation category, Plann is where the actually instagram planning takes place for me. Not only can you edit images directly within the app, you can also upload directly from Dropbox AND Google Drive.
Game Changer.
If Pinterest is one of the platforms you need to pay expert attention to, Tailwind will be your best friend.
It is the industry go to for planning and scheduling the automation of your Pinterest strategy.
In the name of engagement, it also has a groups function called "Tailwind Tribes" that allow you to join or create groups that encourage post engagement.
Word Swag is the quick and dirty app for creating beautiful word images on the fly. You can create any sized image for any platform with beautiful predeveloped fonts and layouts.
It is wonderful for the on-the-go person, that wants to make things neat and professional looking without spending the time to do it.
This is the anyone app, the user friendly ability is the best thing about it.
Canva is a graphic-design tool website. It uses a drag-and-drop format and provides access to over a million photographs, graphics, and fonts. It is used by non-designers as well as professionals. The tools can be used for both web and print media design and graphics.
My go-to design tool.
The non graphic designers go to source for beautiful design elements.
It is the "Etsy" of graphic design.
You can find anything from product labels to social media design.
Elements are created for users of any level, with elements that can be used in Canva or Adobe.
The best part? Every Monday they send out an email with amazing freebies to download.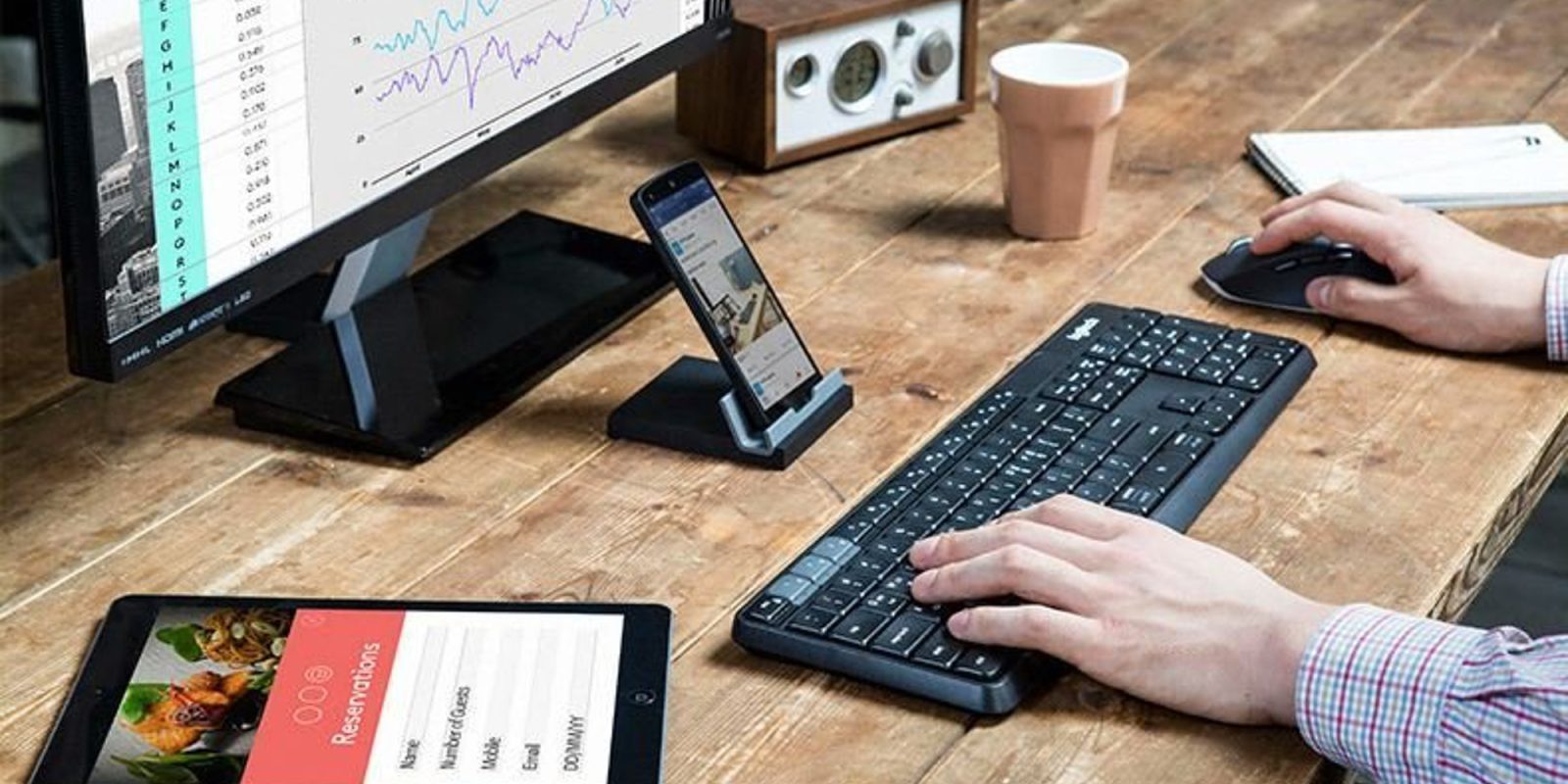 This keyboard is an absolute life saver!
As a digital strategist I spend a lot of time in social media platforms, some of which do not have desktop interfaces and can only be accessed through a smart device app.
This keyboard allows me to use the comfortable full typing experience across all of my devices without having to switch products. At the touch of a button I can switch between my phone, iPad, and computer.
Rotating Tripod/Selfie Stick
It's time to upgrade your selfie stick, Ma.
With the recent(ish) release of instagram TV, vertical video is now a legitimate thing.
This is the stick of all selfie sticks. Not only is it compact and pocket sized when all folded up, the phone grip rotates from vertical to horizontal, it also functions as a telescoping tripod.
I put a lot of thought and research into this one, and trust me, based on price and functionality, this is THE BEST one on the market.